Influencers or content creators (aka KOL "Key Opinion Leaders") are prominent individuals with an audience and visibility on social networks that are focal points towards a large number of consumers. Influencer marketing campaigns are known as marketing actions combined with an influencer profile account with a similar audience cluster to that of the target audience.
Immersed in a booming digital advertising market, influencer marketing is an ideal methodology to promote brand messages seeking to communicate directly to their consumers in the most authentic, natural and credibly way.
The main challenge pursued by the industry is to technify this activity (often proven to be informal), improving the time required to execute large-scale influencers marketing campaigns and measuring the results to optimize the return on investment.
Download our free guide: Influencer marketing for professionals
It is for this reason that the most innovative brands have decided to professionalize their influencers marketing campaigns generating collaborations with content creators who succeed in transmitting their campaign message effectively and in certain occasions, influence or modify patterns of consumption of their targeted audience.
Influencer Marketing
The digital marketing industry is going through great challenges as technology further enhances our ability to communicate directly with consumers. Among one of those challenges is the need to reach the user in a less invasive manner. Organically connecting with consumers gives higher credibility performance for brands than all other forms of digital marketing used in the past.
According to Google studies, 54% of people say they see the internet personalities in more relatable context to themselves. While 73% of the study preferred to take advice from an internet personality over a celebrity TV commercial.
Nowadays, influencer marketing has become one of the most popular advertising channels. It doesn't come as a surprise, then, that 94% of marketing professionals which have run influencers campaigns think that it's an effective and smart strategy. It has become so popular that even brands have to evolve in this way in order to stand out from the competition.
If you're -or have become ;) - interested in trying this strategy for your company, the inicial steps may seem difficult and frustrating. That's why it is very important to plan your campaign with special focus on the objectives you are aiming for, and then establishing collaborations with the content creators that can effectively generate relevant content for your brand, helping you reach those specific goals.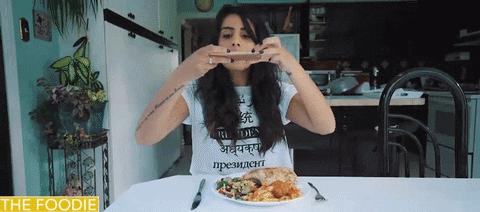 Building a strategy composed with each of your marketing objectives in mind will best help deliver your campaign goals. While all brands seek, ultimately, to increase their sales, there are intermediate objectives that require alternative strategies.
Once you have mastered this early steps of your marketing objective, next comes the big question: how do I carry out my influencers marketing campaign? Here are some solutions that you can take into account for your brand based on your plan:
1- Generate Brand Awareness or launch a new product/service
Let's start with the most clear example: imagine you are at the supermarket looking for a soda. You'd probably face a wide variety of options, but... which one are you going to buy?, Coke or Pepsi?
Each person is going to choose a particular option, mostly based on their personal preferences, previous experiences, or even recommendations. Nevertheless, no matter the case, everyone has a mental ranking of which brands they prefer. Wasn't it obvious that we were going to mention Coke and Pepsi?
The real challenge is to be at the Top of Mind of your consumers.
Once consumers realize they have a need or a problem they will look for ways to solve it. This is the right time for brands to "enter customer's minds" to bring the accurate solution to their demand.
To illustrate this we have the example of the Brazilian aerospace manufacturer Embraer. They wanted to launch their new business jets. To do so, their strategy was to promote two short films based on the movie Top Gun 2, which will launch in 2020 and where the brand's new jets are exhibit.
Lemmonet (with the help of it's unique platform) was in charge of finding specific social media profiles related to aviation and business planes. They promoted two parts of the short film where one of the new jets appeared.
The KPI (Key Performance Indicator) chosen to monitor this marketing effort was the CPM (cost per mille), guaranteeing results in reach and brand awareness

The achievement of this strategy was that the new product was not publicized directly, but rather through a short film related to Top Gun, were followers could actively engage and learn more. The unique content created, combined with the push of influencers was a recipe for successful results.
2- Brand recognition
Once a brand becomes popular, consumers know what to expect from the experience. However, even after brand awareness has been gained there are still many attributes to consider in maintaining and enhancing the brand's objective. Marketing experts have to figure out how to keep the brand in the consumer's mind, strengthen its reputation or, if necessary, change it completely.

In Colgate's case, the goal was to secure the brand's place in consumers minds, generating brand recognition through influencersthat promoted the importance of oral hygiene for the little ones during #OralHygieneMonth.

Given that the objective was to get the message to the greatest amount of people, for this campaign CPM & CPE (cost per impressions and engagement) KPIs were used, looking for a balance between reach and interaccion with the audicence

To achieve this, influencers generated content with their children, highlighting the need for daily tooth care. Some also participated in the Colgate Truck that toured several regions, making consumers aware of the importance of oral hygiene through educational games.

The great advantage for this action was that is was not invisible advertisind, but consisted of an experience that encouraged users to take care of their health while associating the brand with these values. This strategy allowed Colgate to reach the public more efficiently. This is, in essence, one of the main virtues of influencers` campaings.

3- Generate engagement or conversation with the audicence
For some time now, there's been a real need for consumers to actively participate in the brand's conversation and actually be heard. It is rare to see social network users stand passive on events of their daily life. Nowadays they want to make their voices heard by interacting with influencers and the rest of the audience.

For some time now, the audience's need to actively participate in the conversation and be heard can be easily perceived. It is rare to see the user of social networks passively live through the different events of daily life. Nowadays you want to make your voice heard and interact with the influencers and the rest of the audience.

This is the case of the TV channel TNT that sought to viralize the broadcast of the Emmy awards on its channel for the Latin American public. Previously and during the awards, TNT wanted to generate conversation about the event and relied on Lemmonet to launch a challenge on Twitter inviting the audience to share the name of the series that most represented them using the hashtag #EmmyTNT.

This plan was very effective as users were eager to share their favorite series and be part of the challenge. This campaign worked with more than 75 influencers who, one week before the awards (as a teaser) and during the broadcast; managed to involve their followers in the challenge.

As it was intended to generate interaction among users, the KPI sought was CPE (cost per interactions / engagement).

As a result, the #EmmyTNT hashtag became a trending topic in several countries in Latam and a total of 8,444 tweets were created with a total reach of 70.5 million users.

4- Increase traffic and conversions

It is not nearly enough to have an online presence, brands should strive to attract traffic to their sites and increase conversions. There are different ways to achieve this: the creation of quality content, use of SEO, paid ads and, of course, our favorite influencers marketing.

On other successful story, SHELL, one of the largest oil companies in the world wanted to promote the launch of their new Shell Box APP in Brazil during Black Friday. This APP allows users to pay for their fuel from their cell phones.

To achieve this goal they used the following strategy to communicate the message through micro-influencers; the base of the influencers' pyramid to support credible and reliable content giving their audience a discount on their next fuel load through the installation of the app and the use of a personal code.

Influencers received a variable reward depending on new user acquisition tracked through their code. Given this incentive, influencers published 10 times more the minimum amount of contracted content.

For this campaign, a pricing model based on performance was used. The KPI to be measured is CPA (cost per aquisition).

The results were promising, representing more than 3,000 installations of the new app and 786 fuel loads.

In this type of strategy, the possibility of sharing links on social networks is usually exploited to the maximum. Using discount codes is incredibly useful to generate downloads of new applications, create the need for new service or exhaust the stock of a particular product.

The functionality of Instagram stories, with the swipe up function for immediate action by the audience, it's very attractive for brands that seek to generate conversions or redirect traffic.

We've just listed some of the different objectives that you can develop though influencers' campaigns..

There are many more ways in which you can maximize the authority and presence of these opinion leaders in social networks for the benefit of your brand..

In summary, the fundamental key to achieving success in your marketing influencers campaigns is to determine a clear goal and understand the audience you want to reach.Targeting specific demographics, metrics and unique content of the influencers will undoubtedly lead to the most successful collaborations and partnerships through this media channel.

If you still have doubts and you are not sure where to start, we invite you to download our Introductory Guide: Influencer Marketing for Professionals: