Have you just decided to start planning your first campaign with influencers? Then it is time to leverage the most heard voices in the Internet to start talking about your brand.
You can use influencers to boost your brand and accomplish your marketing goals. But is it the same as any other marketing strategy? What should you take into consideration?
Download our guide: Influencer Marketing for Professionals
We typically hear that the first thing that comes to your mind when thinking about using influencers is to identify the right influencers so that they can publish multiple contents in their networks mentioning your brand.
This is in fact what will end up happening, but it is very important that you first take into account some issues that we are going to comment on this article in order to help you plan accordingly your campaign. If you follow these steps we are pretty sure that your campaign is going to be way more effective.
1. What is it that you want to achieve?
No step is a step forward if you don't know where you want to go! Aiming the compass in the right direction is the key to get this moving.
Not only should you have in mind the way in which you want to promote your brand message but also you need to have a very clear marketing objective
Do not shipwreck between ideas, decide which would be the north of your campaign and write it down in a campaign brief. The first thing you must define is whether your campaign will have a goal of brand recognition and / or brand consideration (branding) or conversions (performance).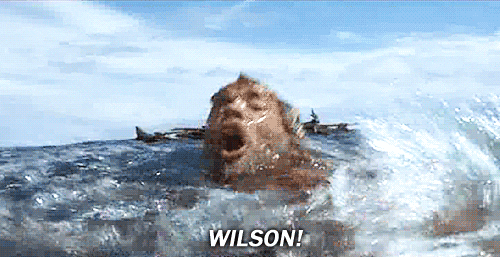 If your main goal is to generate brand recognition and / or brand consideration, most likely the best way to measure the performance of your campaign will be by the amount of interactions (likes and comments) generated by the content of the influencers with their followers. In this way, the ideal KPI for your campaign might be CPM (cost per thousand impressions) or CPE (cost per engagement).
On the other hand, if the focus of your campaign is to acquire new users, drive traffic to your site or getting sales, you must plan your campaign based on a CPI (cost per installation) or CPA (cost per action).
It is extremely necessary for you always be aiming at the campaign goal to not only transmit the message you want to transmit, but also to later measure and analyze its true impact.
2. Leave clear written instructions with the guidelines for content creation.
Once you have the goal of your campaign defined, what follows is to put your thinking cup and to put yourself in the shoes of an influencer and think about what will be the best way for them to talk about your brand in their own language. The language of the influencers.
The quality of the content that the influencers co-create will depend directly on the clarity of your guidelines.
Influencers are professional content creators, so we recommend that you give them as much freedom as possible so that their contents are really authentic and engaging.
We recommend not asking them to simply do a "product placement" holding your product in their hands. These types of actions lack creativity, and may not be well received by your target audience.
You must be very clear with what you are looking for from them. Visual examples (photos or videos) are generally an excellent way to make sure they understand how you expect them to communicate your brand message.
3. What influencer is right for your brand?

To achieve the Fireworks that Katty Perry talks about, it is absolutely necessary to identify the influencers that work for your brand. They must have what we call "brand affinity".

The right influencer for your brand is one that can give you everything you need, the way your brand needs it; and that, in addition, he or she can benefit from establishing a collaboration with you.

This means that the influencer:

Address your Buyer Persona. It is essential that the influencer you choose addresses your target audience..


It uses a language that is authentic and positive. You need to be comfortable with the words that the influencer normally uses, because these are the ones that will define the tone of the campaign. Remember: they must maintain their personal branding and communicate the message of your brand in the most authentic way possible in order to generate credibility with their followers.


It adapts to the visual concept that you imagined for the campaign. You don't need to have it completely clear, an initial idea is more than enough.

Typically they get a good engagement rate in their posts. The engagement rate is calculated as the sum of likes and comments divided by the number of followers. It should be considered as a quality indicator for the influencer.


He or she offers what you are looking for. The final content offered by the influencer should be exactly what you were looking for, it is key that as an advertiser of a campaign with influencers in social networks you are completely comfortable with what you are presented with.
4. Run your campaign collaborating with influencers
transparently and at scale.
If you've reached this point, you should be practically ready to launch your influencers campaign. It only remains to look for an influencers platform or marketplace so that you can collaborate with the influencers in a transparent and scalable way. This means, you will be able to closely monitor the delivery of your campaign and you will be able to pay attention to the following items:
Moderate the content proposed by the influencers you chose to collaborate in your campaign. You must find a scalable way to have all the contents proposals centralized in one place.
Create an agenda of publications to distribute the content of the influencers in the best possible way and thus be able to give the appropriate frequency to your campaign.
Do not forget to follow closely the objectives you defined in the first step. We recommend you to observe the results obtained influencer by influencer. In this way you will be able to decide with which of them it might be convenient to extend the collaboration and even think of converting them into becoming brand ambassadors in the long run.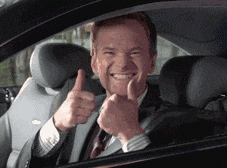 Live the full experience. The influencer marketing trend has seen a exponential growth in the last 4 years and it doesn't seem to show any indicators of slowing down. This means that it can become a way to do long-term marketing, so if you don't want to fall behind your competition you'd better give it the attention that it deserves.
Let's do a quick recap. We've seen that the key ingredients to plan your campaign with influencers are (1) Define clear objectives, (2) Write down the guidelines to receive good content proposals (3) Identify the right influencers, and (4) Analyze and understand well the results obtained. In order not to fail in the attempt, you must undoubtedly add a specialized support team to the recipe to guide you throughout the process.
Leverage those who already know how it works and absorb as such knowledge as possible!
This last factor definitely marks the difference in the effectiveness of your campaign, and is what we bring to the table with Lemmonet's influencer platform:
Do you want to know more about how to plan a campaign with influencers and be successful from the get go?
Download our Introductory Guide: Influencer Marketing for Professionals: